Cockfosters CC Academy Awards 2023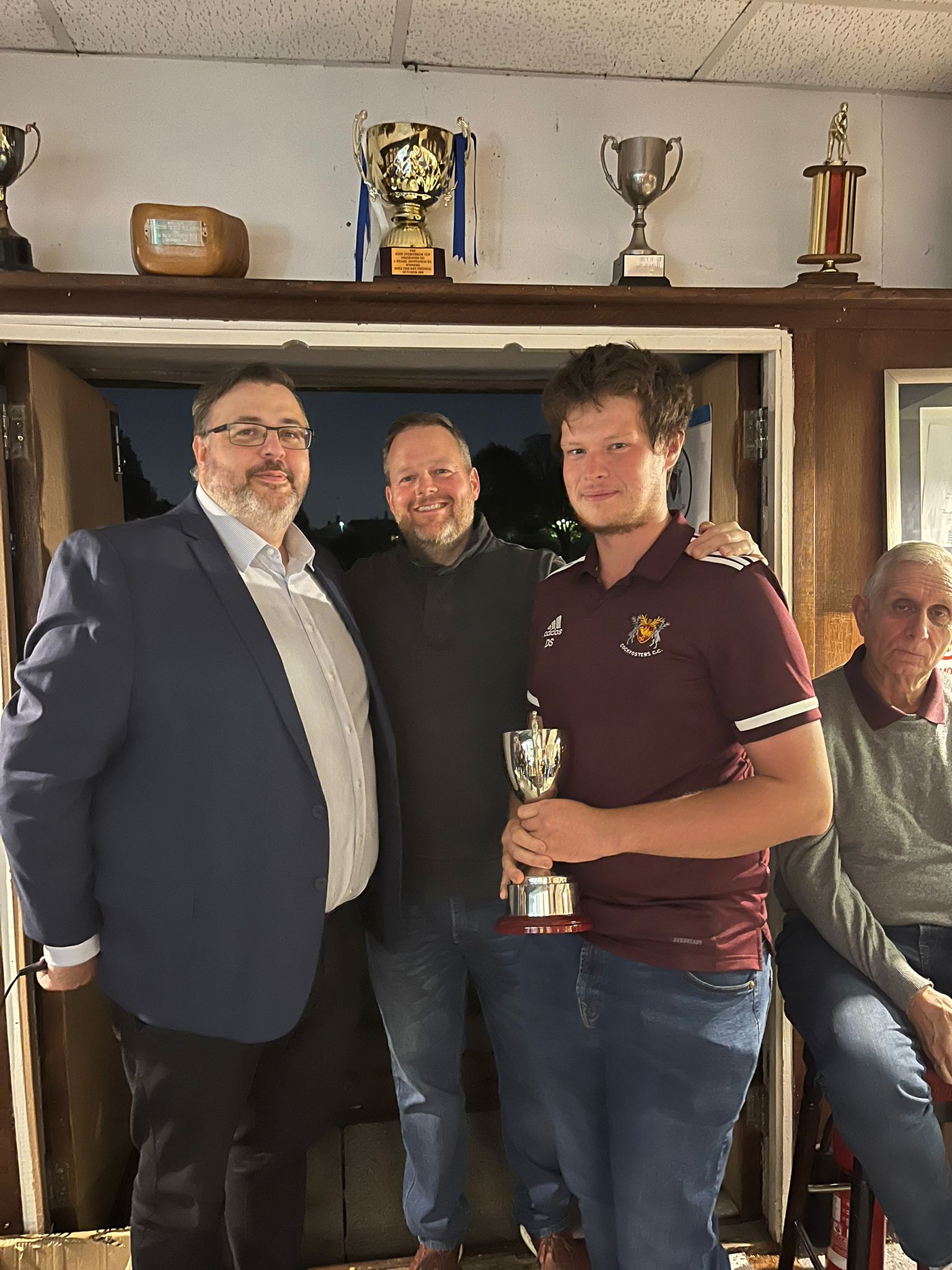 Ladies and gentlemen, cricketers and cricket enthusiasts, get ready to don your fanciest cricket whites and shine your cricket boots because the most anticipated event of the season is here! It's time to celebrate the 150th glorious year of the Cockfosters Cricket Club, and we're doing it in true Academy Awards style with a touch of pizazz and a sprinkle of humour.
"Cockfosters Cricket
Club's 150th Anniversary Awards Gala!"
Date: Friday, 27th October 2023 Doors
Open: 7:00 PM Awards
Begin: 8:30 PM
We've witnessed 150 years of unforgettable cricketing history,
and this night is all about celebrating the legends of today and nurturing the
champions of tomorrow. But who will take home the coveted awards, you ask?
Well, let's find out with a drumroll, please!
1st XI Batsman of the Year:

Will it be the Sultan of Swat? The Boundary Buccaneer? Perhaps even Sir
Smashes-A-Lot? Only time will tell!
2nd XI Batsman of the Year:

Captain Calamity is in the running, but we know confusion reigns on his pitch!
Or will it be a dark horse who sneaks away with the title?
Sunday XI Batsman of the Year:

Mr. Sunshine always shines on Sundays, but there's more drama in his bat than a
Shakespearean play. Who will steal the show?
1st XI Bowler of the Year:

The Sultan of Spin is spinning tales of glory, but will he be outshined by a
spinning sensation?
2nd XI Bowler of the Year:

The Prince of Spin is hoping to rise to the occasion, but will the Sultan's
apprentice make history tonight?
Sunday XI Bowler of the Year:

The King of Swing has been dazzling, but he's not the only one who can make a
ball waltz. Who's the real king?
Young Player of the Year:

Kid Dynamite, the Junior Juggernaut, is making waves, but cricket has a way of
turning kids into kings. Could someone else steal the thunder?
Club Player of the Year:

The crown jewel of the evening, the title that makes hearts race and dreams
come true! Who's going to be crowned the monarch of the club?
So, mark your calendars for October 27th, 2023, and join us in
celebrating the heroes of Cockfosters Cricket Club! Let's make it a night to
remember - where gowns and bowties meet cricket bats and balls.
Get ready for a night of glamour, glory, and a few googlies, as
we honour the past and look forward to a future filled with more sixes and
fewer ducks! See you at the gala, where the red carpet will be green, and the
applause will be thunderous.
Don't be late! The doors open at 7:00 PM, and the awards
extravaganza begins at 8:30 PM sharp! See you there, and may the best
cricketers win!
NB: Dress Code is casual but a bit of style would be appreciated.